The Central Biorepository (CBR) is a unit of the Medical School Office of Research, and part of the Strategic Research Initiative. The mission of the CBR is to facilitate discovery and improve healthcare outcomes by providing high-quality, highly annotated biospecimens donated for basic, clinical and translational research. Participants in the CBR provide consent to researchers for use and distribution of their biospecimens and associated data for genomics, proteomics, metabolomics, and other research areas in efforts to help understand the biology of disease.
In addition, participants agree to allow approved investigators secure access to detailed clinical, laboratory, and genetic data. Scientists identify biospecimens for investigation based on this information through a controlled-access, compliant data portal called DataDirect. Any researcher may request biospecimens for use in their own studies by submitting a research proposal. Decisions regarding the use of these materials are governed by a steering committee with expertise in the field of study.
Access, Collection, Processing and Storage Solutions
Over 360,000 specimens available

Annotated biospecimens discoverable through DataDirect, a self-serve query tool

Standardized informed consent documents allow broad future research 

CBR participant data protected by NIH Certificate of Confidentiality

DNA from over 40,000 individuals linked with extensive genotype data as part of the Michigan Genomics Initiative

Strict Quality Management System, ensuring standardized practices and validated processes

Secure, 24/7-monitored cryostorage of biospecimens in a CAP-accredited biorepository

Processing of biospecimens to specified analytes, such as DNA, RNA, and plasma

Information technology support for study management, specimen chain of custody, and lifecycle recordkeeping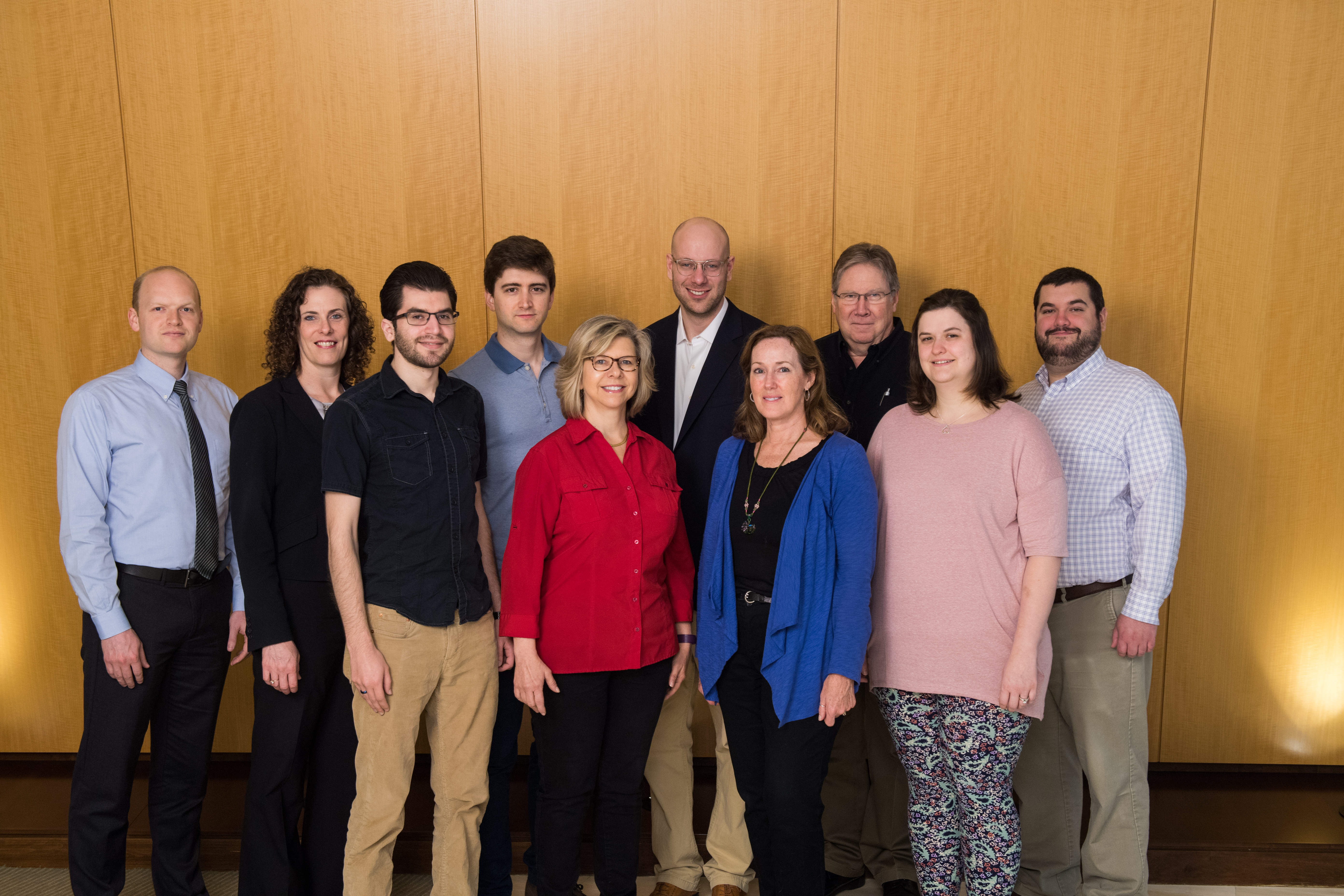 Primary Research Cohort
DNA
Frozen Tissue
Plasma
Serum
FFPE
Whole Blood**
Urine & Derivatives
Fibroblasts
Stool
SNP***

Genetic data

Bipolar Disorder

x

x

Breast Cancer*

x

Cardiovascular Disease

x

x

x

x

x

Chronic Kidney Disease

x

x

x

x

x

x

Head and Neck Cancer

x

x

x

x

x

Interstitial Lung Disease

x

x

x

x

x

x

Inflammatory Bowel Disease

x

x

x

x

x

Metabolic Disorders

x

x

x

x

x

x

x

Pain

x

x

Skin Cancer

x

x

x

x

Michigan Genomics Initiative

x

x

x
NCRC is an ideal location for the CBR, which requires  an abundance of open space providing efficient and safe storage of controlled temperature units, facilitating unique engineering requirements, and offering state-of-the-art infrastructure to support operations.  Biospecimens are collected at the U-M medical campuses, geographically separated from the CBR. NCRC provides cold-chain courier services between the CBR and clinics where samples are collected, permitting the safe and efficient transfer of materials. The CBR also works closely with other NCRC tenants, routinely meeting with members of the Medical School Office of Research as well as the Institutional Review Boards, and several of the Biomedical Research Core Facilities.
CBR leadership is now working with NCRC Plant Operations and Health Information Technology Services, as well as architecture and engineering construction teams, to design new dedicated, streamlined, efficient laboratories and storage areas for a new CBR opening in 2017-18. Use of existing physical infrastructure and sharing utilities and design concepts with co-located medical school departments and core laboratories will speed the construction of this new state-of-the-art purpose-built facility. The brand-new CBR will feature:
Dedicated space for ultra-cold and cryogenic storage
Streamlined layouts for automated processing and distribution of biospecimens
Central location for improved interaction with collaborators