The Institute for Healthcare Policy and Innovation (IHPI) unites more than 500 faculty members from across U-M who are working to evaluate how healthcare works and how it can be made better, and then using that evidence to back sound practices and policies. IHPI's ambitious goals focus on improving the health and quality of life for individuals, families and communities across our state, country, and around the world.
IHPI was launched in 2011, and moved its academic headquarters to NCRC in June 2012. Bringing researchers and focused teams together in both physical and virtual collaboration over the last five years has sparked several innovative efforts to improve the safety, affordability, and equity of healthcare services, and some of these initiatives are featured below. Read more about how IHPI members are working to address the most pressing challenges in healthcare in IHPI's news magazine, Profiles in Innovation, at ihpi.umich.edu/pii.
The National Poll on Healthy Aging
Understanding the key health issues facing older Americans

Through the National Poll on Healthy Aging, launched earlier this year, IHPI is tapping into the perspectives of older adults and caregivers to help inform the public, healthcare providers, policymakers, and aging advocates on issues related to health, health care and health policy affecting Americans 50 and older.

The poll is a recurring, nationally representative household survey of US adults, designed by a U-M team. Both U-M faculty and AARP, a poll sponsor, contribute to poll topics, which in the first year will include a closer look at prescription drugs, oral health, sleep, and caregiving.
The first poll results, released in June 2017, revealed that many older adults in the US aren't getting–or asking for–as much help as they could from their doctors and pharmacists to find lower-cost drug options. This is true even as the majority of Americans over age 50 take two or more prescription medicines to prevent or treat health problems, and many say the costs present a financial burden.

Michigan-OPEN (Opioid Prescribing Engagement Network)
Focusing on prevention in the struggle against opioid misuse and abuse
One IHPI-led initiative is taking a novel preventive approach to disrupting the epidemic of prescription pain medication dependence and misuse. This problem is particularly acute in Michigan, where the number of deaths related to prescription opioids is higher than the US average and continues to rise.

Prevention through appropriate prescribing
Most people who become dependent on prescription opioids receive their first dose following acute care, such as surgery, dentistry, and emergency medicine. And while nearly 40 percent of the medications surgeons prescribe are opioids, they have few resources to guide them in appropriate prescribing. In response, the Michigan-OPEN (Opioid Prescribing Engagement Network) initiative partners with networks of providers and hospitals throughout the state to systematically improve prescribing practices and ensure appropriate postoperative and acute care pain management.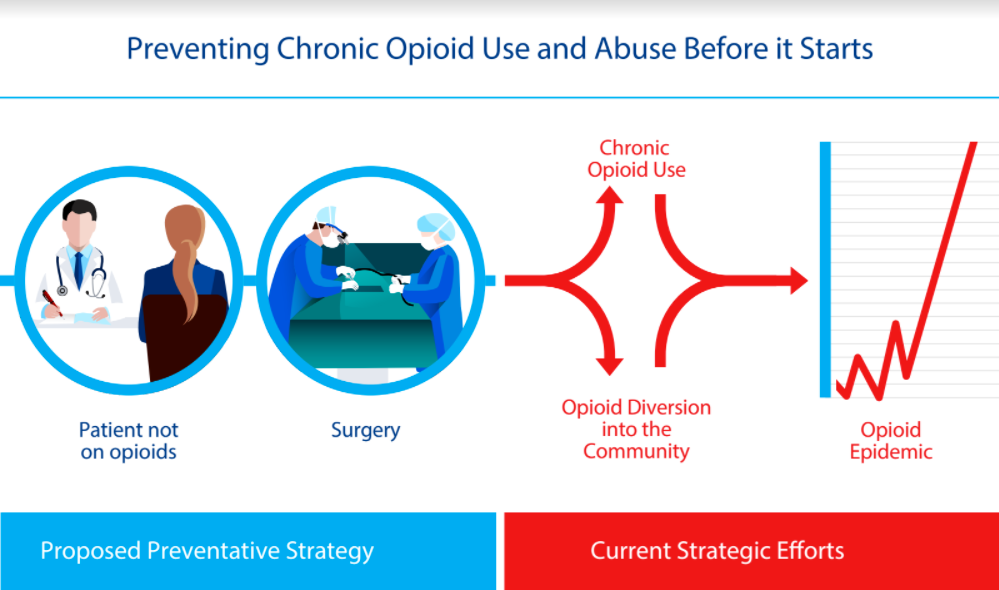 For example, Michigan-OPEN is partnering with the Michigan Surgical Quality Collaborative (MSQC), also based at IHPI, to collect pain and opioid use data to inform the gap between opioid prescription and consumption, and to develop best practices for prescribing opioids to patients undergoing common surgical procedures.
The effort is funded through a five-year, $1.4 million per year grant from the state of Michigan, with equal funding from U-M. Through additional funding from the Substance Abuse and Mental Health Administration (SAMHSA) Opioid State Targeted Response Grant, Michigan-OPEN is now expanding efforts to include dentistry and transitions of care between acute care prescribing and primary care providers.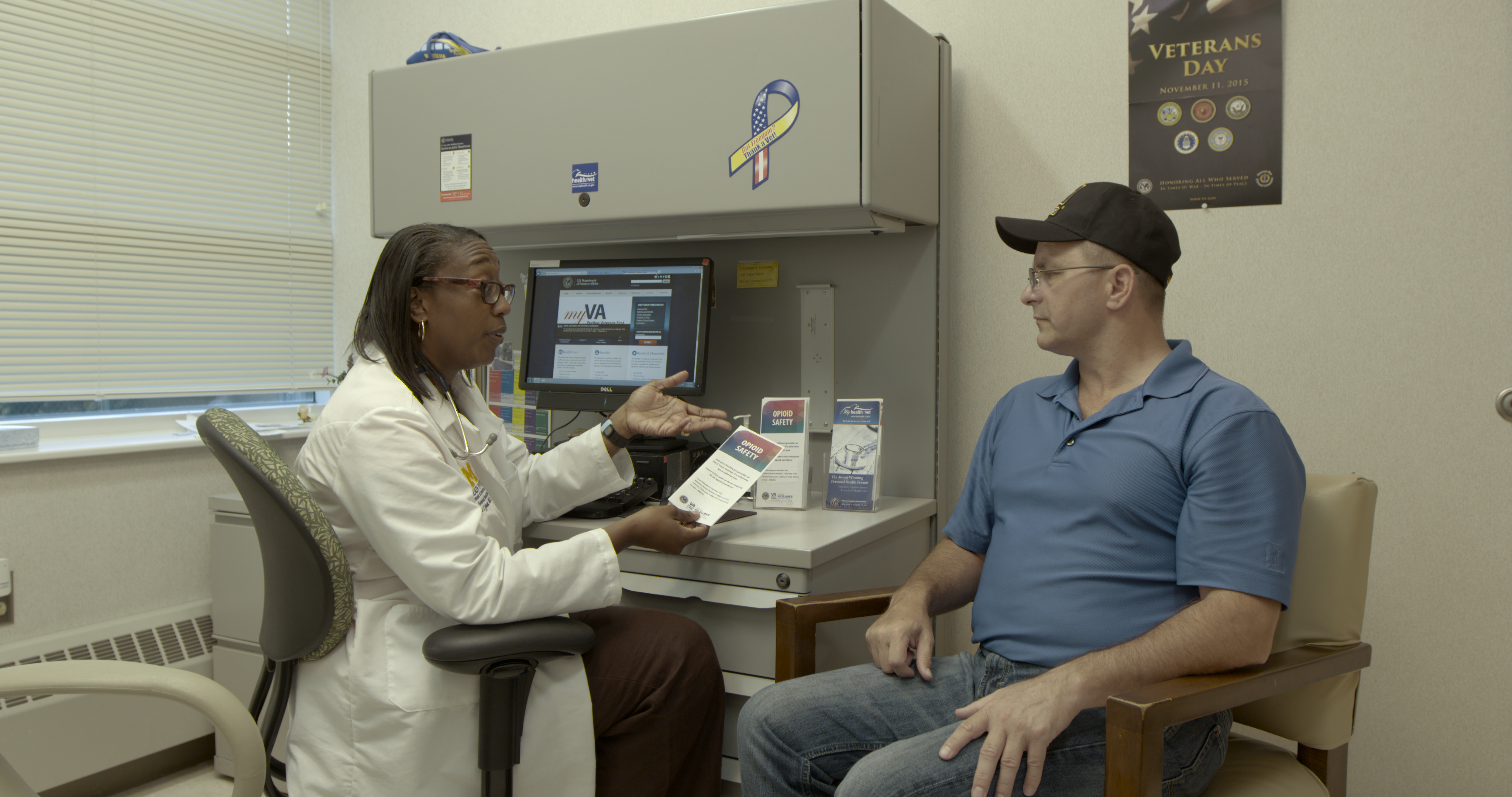 Safe disposal of unused pain medications
Michigan-OPEN also partners with hospitals and police departments around the state to organize drug take-back events to properly dispose of unused medications. Its May 2017 drive across six Michigan locations (Ann Arbor, Escanaba, Jackson, Pontiac, Saginaw, and Traverse City) removed 421 pounds of pills from circulation, including more than 15,000 excess opioids, and 12,000 sedatives, stimulants and antidepressants.
Across the drives, surgery was the most common reason people had surplus pain medications on hand. Data indicate that more than 70 percent of opioids prescribed after surgery go unused. Of those people using prescription opioids non-medically, 70 percent obtained those medications from a friend or relative (with or without their knowledge).
IHPI Centers and Programs

IHPI is built upon a rich history of health services research, exemplified in dozens of pre-existing and emerging U-M centers and programs working toward the common goal of tackling today's most challenging health care topics. IHPI provides the venue and resources to bring these groups together to accelerate knowledge and improvements in the quality, safety, equity and affordability of health care.
Recently established IHPI centers and programs include:
Evaluating the Healthy Michigan Plan
Working to understand how healthcare reform affects the most vulnerable in our state

Since 2014, IHPI has partnered with the Michigan Department of Health and Human Services (MDHHS) to evaluate the impact of the state's expansion of its Medicaid program, known as the Healthy Michigan Plan (HMP). The evaluation is examining whether the plan reduces costs, improves health behaviors and outcomes, and improves access to effective care.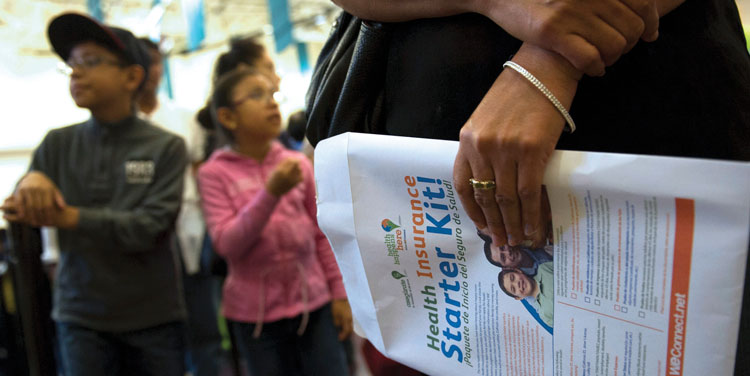 The evaluation has surveyed and interviewed thousands of Michigan primary care providers and HMP enrollees and has developed a yearly report on uncompensated care and insurance premium rates for the state legislature.
The evaluation has also resulted in significant research on HMP more broadly, including these findings from U-M researchers:
Additional employment associated with federal Medicaid expansion spending peaked at over 39,000 jobs in 2016 and is projected to support approximately 30,000 jobs in 2021.

Increased personal income associated with new employment in Michigan is expected to be relatively stable, at $2.2-2.4 billion per year.

Added economic activity is projected to yield $145-153 million per year in new state tax revenue.

Hospitals' uncompensated care costs decreased by almost half after Medicaid expansion. For the average hospital in Michigan, annual uncompensated care expenses fell from $7.2 million in FY13 to $3.8 million in FY15.

Uncompensated care costs decreased from 5.2 percent of overall costs in FY13 to 2.9 percent in FY15.

Medicaid appointment availability increased at 4 months and remained increased 1 year after expansion, and more appointments were scheduled with non-physician providers over time.

Appointment availability increased 6 percentage points for new Medicaid patients and decreased 2 percentage points for new privately insured patients following Medicaid expansion, while wait times remained stable at 1-2 weeks for both groups.

With implementation of the Healthy Michigan Plan, the proportion of hospitalized non-elderly adult patients who were uninsured decreased 4 percentage points, and the proportion with Medicaid coverage increased 6 percentage points.
IHPI Clinician Scholars Program  
Preparing early-career clinician-researchers to transform health and healthcare policy
Since 1994, the Robert Wood Johnson Foundation Clinical Scholars program at U-M consistently provided world-class training and mentorship in health services research and policy to early-career clinicians–126 individuals over the program's history.
In June 2017, the final cohort of seven scholars completed the RWJ-funded program, which has been succeeded by the IHPI Clinician Scholars Program. The IHPI CSP expands upon the foundation of the RWJ program by offering the training experience to doctoral-level nurses and pharmacists as well as physicians, and by allowing scholars to concentrate their research on global healthcare issues beyond the United States.
IHPI hosts the program at U-M as part of the National Clinician Scholars Program, in partnership with the VA Center for Clinical Management Research housed at IHPI. There are similar program sites at UCLA, Penn, and Yale. The first cohort of IHPI scholars began their second year of training in July 2017 alongside a new crop of scholars (see sidebar), as well as early-career clinicians earning a master's degree in health and health care research through the program.

IHPI Clinician Scholars 2017-19
Eight scholars were selected to join the IHPI CSP's second cohort, beginning their training in July 2017:
Nauzley Abedini, M.D.




Third-year internal medicine resident at the University of Washington

Nnenaya Agochukwu, M.D.




Urology resident at Yale New Haven Hospital

Jade Burns, Ph.D., RN, CPNP-PC




Completed Ph.D. at U-M School of Nursing in 2016

Calista Harbaugh, M.D.




General surgery resident at U-M

Alan (Taylor) Kelley, M.D. (VA Scholar)




Completed residency training in internal medicine and pediatrics at Yale-New Haven Hospital

Cathryn Lapedis, M.D., M.P.H. (VA Scholar)




Completed residency at Boston University Medical School and fellowships in renal pathology and surgical pathology at Brigham and Women's Hospital, as well as GI pathology at U-M

Daphna Stroumsa, M.D., M.P.H.




Trained in obstetrics and gynecology at Henry Ford Hospital in Detroit

Mary C. Vance, M.D. (VA Scholar)
Completed her postgraduate training at the MGH McLean Adult Psychiatry Residency Program, currently a Public Psychiatry Fellow of the American Psychiatric Association
The Neighborhood-Based Community Health Worker initiative
Leveraging the power of community in responding to the needs of Detroit's underserved
Through a unique partnership between IHPI investigators, the Detroit Health Department, health systems, community development organizations, and Medicaid health plans, the newly launched Neighborhood-Based Community Health Worker initiative is developing a new collaborative model for recruiting, training, and employing community health workers to serve the Detroit Cody-Rouge neighborhood.

Focused on the complicated association between health and poverty, the initiative, funded in part through a U-M Poverty Solutions grant, aims to more broadly strengthen human capital, economic productivity, and community infrastructure by improving health outcomes, boosting employment, and promoting greater coordination among community organizations, social service agencies, health centers and local businesses.
The initiative draws upon Community-Based Participatory Research principles to bring together key neighborhood stakeholders to identify and address barriers preventing access to health and social services. Community Health Workers (CHWs) are recruited from and have a deep understanding of the communities they serve, facilitating access to health and social services and working to improve the quality and cultural competence of service delivery.

IHPI and its partners will assess the impact of the program on health service utilization, health status, quality of life, satisfaction with care, and reductions in care gaps for Medicaid enrollees, as well as job satisfaction and burnout reduction among CHWs. The ultimate goal is to promote standardized CHW workforce training and identify opportunities to improve local and state policies that could positively impact CHW programs across the state.

The Michigan Medicine/IHPI Program on Value Enhancement (MPrOVE)
Identifying, implementing, and evaluating ways to more rapidly enhance value in healthcare

The Michigan Medicine/IHPI Program on Value Enhancement (MPrOVE)'s efforts focus on improving quality and demonstrating the value of care within our own health system–and then disseminating the most promising approaches to promote the delivery of high-value health services across the state and the country.
MPrOVE's efforts focus on assessment and enhancement of optimal care by improving the appropriateness of clinical services, concentrating on common and costly areas in which both underuse and overuse are frequent. While many efforts within Michigan Medicine focus on improving care, MPrOVE also focuses on proving, through rigorous evaluations, whether these interventions are effective; and on innovating, by systematically engaging stakeholders in flexible and rapid intervention testing that uses the principles of design thinking.

In addition to improving value and quality of care at Michigan Medicine, MPrOVE aims to catalyze collaborative research efforts which can ultimately inform state and national policy decisions. To this end, in September 2017 MPrOVE launched a Research Innovation Challenge to encourage the development of interdisciplinary research projects focused on high-value/low-value care, and to support the submission of collaborative grant proposals for external funding.