The NCRC Art Program is an art exhibition and performance program at the North Campus Research Complex that enhances the quality of life of those who work at and visit the facility. It has also become a bridge between the very diverse communities of artists, scientists and the general public. The Art Program spurs the type of creative thinking that drives innovation.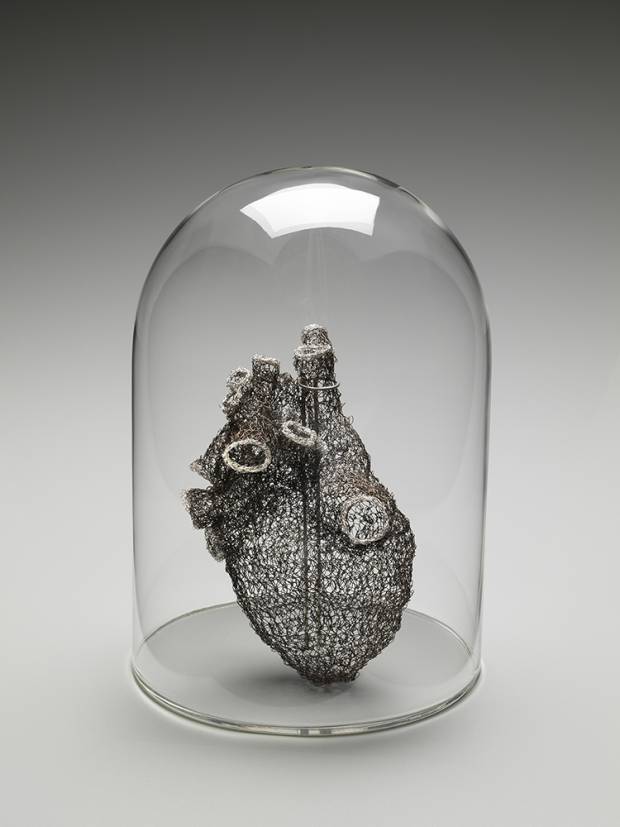 Work by some of the most important contemporary artists in the region has been featured in over 45 exhibitions since the Art Program's inception in 2011, alongside art made by University of Michigan faculty and students. In fact, the NCRC Galleries have more exhibitions each year than many small museums do, and are now considered the most prestigious and beautiful galleries exhibiting in our region. Over 100 pieces have been donated by exhibiting artists, and are now part of the permanent collection. Art maps are available for self-guided art tours.
The beautiful architecture of NCRC provides the perfect setting for exhibiting contemporary art, and its location links the University of Michigan community to the broader Metro Detroit. The Art Program's success is in large part due to this environment and audience, as well as the tremendous support of NCRC's administrative team.
2016 -2017 Exhibitions
The high quality of the art featured in the 2016-17 Exhibition season reflects the NCRC Art Program's excellent reputation in the area.
Larry Cressman – Rotunda Gallery
January 7 – May 15
Janet Hamrick – Connection Gallery
January 5 – May 20
Lawrence Street Gallery – Rotunda Gallery
June 2 – August 26
Heidi Marshall – Connections Gallery
June 6 – August 31
Nancy Thayer – Rotunda Gallery
September 28 – December 15
Ding Fang – Confucius Institute – Connections Gallery
September 18 – December 15
Marcia Freedman – Rotunda Gallery
January – April
Anne Mondro – Connections Gallery
January – April
Carole Harris – Rotunda Gallery
May – August
Jeremy Thacker-Mann – Connections Gallery
May – August
"On the Piano," Marcia Freedman
"Assemblage," Jeremy-Thacker Mann